Branding Methods – Everything you need to know
Branding Methods – Everything you need to know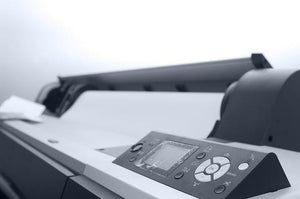 With our vast offering of branded promotional products, people often ask which decoration method would best suit their promotional merchandise. With so many choices and processes involved it can be baffling, so let us simplify the mystery and clear up any confusion about how the magic of applying logo's and messages the promotional products occurs.
So, which branding technique will be best for your promotional items? Well that all depends on what you're trying to achieve. Budget, imagery, multiple colours and gradients in your design will all influence the decoration method that would best suit the outcome you're trying to accomplish.
These deciding factors are addressed by our experienced graphics and production team, allowing us to make recommendations on how we can best brand your selected item. Below we detail the most popular decoration methods and some of their advantages and limitations.
1. Pad Printing
Pad printing is in fact printing with a pad! This method involves creating a silicone pad that features your design embedded onto the surface. The pad is then set up on a machine which takes ink from a plate and transfers onto the substrate. If you're printing a small area this is a great option. Using spot colours, the prints can be matched as closely as possible to your corporate colours using the Pantone matching system.
2. Screen Printing
Screen printing is a technique we use on a variety of items and one of the most widely used printing methods in the industry. A squeegee is used to transfer ink through a film that has been customised with a design or logo and stretched over a frame. Multiple passes over the film can be done to achieve a multi-colour print.
Screen printing is long lasting and great for larger orders. It can become an expensive option for smaller jobs as the more colours you use the more complex the job becomes. It is however very versatile with various shaped surfaces and materials such as wood and metal. In addition to flat-bed screens, cylinder, and rotary screen printing can be used to achieve wrap around designs on various curved items such as drink bottles.
3. Embroidery
Embroidery is one of the most desired methods for branding on fabrics. Logos or designs are digitised first using embroidery software, before a sophisticated machine stitches your logo/design directly via a needle onto garments, headwear and other fabric surfaces. There is a premium feel to embroidery which gives a long-term quality finish.
Embroidery is a long term branding method that can be laundered with no effect to the decoration. With its professional appearance embroidery can be applied to a variety of fabrics including bags, headwear, towels and garments. The number of colours have no effect on the cost per unit as they do in other decoration methods however size does matter. The larger the design the more thread that is required thus increasing the cost. 
4. Heat Transfers
Heat transfers are a great way to reproduce full colour digital logos. Firstly, the design is printed on a film in reverse and then it is applied to items through a heat and pressure method. This method is most commonly used on fabrics but can also be used on a range of other mediums. Heat transfers work well with full colour designs and imagery or on products that don't lend themselves to screen printing due to the nature of the substrate. Digital heat transfers allow for excellent picture resolution, however this print usually fades quicker than other methods.
5. Direct to Garment
Also known as a DTG print, direct to garment printing involves applying textile inks directly into the fibres of the clothing being decorated. This makes it easy to print full colour, detailed prints. They can also accommodate for larger volumes or smaller runs.
Prints will remain just as bright and soft as when first printed. The printing process takes longer, a white under base layer is needed for darker fabrics and the overall print quality can be less vibrant on darker fabrics. Garments must be at least 80% cotton for this method to apply.
6. Sublimation
Sublimation is the process of dying a polyester material to produce clear, full colour designs. This method literally dyes the fabric. Usually there is no limitation in terms of print area and the crisp clean results can be edge to edge on the product. This method can be used on clothing, towels, lanyards and much more to achieve full colour designs with fantastic detail.
7. Digital Printing
Digital printing is the process of printing digital files/images directly onto a variety of products. This process uses colours cyan, magenta, yellow, and black to produce full colour images, similar to your printer at home.
Full colour prints can be achieved in one process without changing plates like pad and screen prints, enabling quick delivery.
8. Laser engraving
One of our most popular methods of branding on metal objects. This process uses a laser to etch your logo into the metal, wood and some fabric products. Lasers are controlled by a sophisticated computer system which ensures precise results each and every time. High levels of detail can be achieved through laser engraving and one method which will never rub off no matter how much the product is used. The downfall of laser engraving is there is no colour and engraving results depends on the under most layer of the product being decorated. In some cases, a black outcome can be achieved where the engrave is processed with a solution to create a blackening effect.
9. Deboss & Emboss
A beautiful technique that allows a logo or text to be depressed into a material. Usually reserved for branding on items made of leather, PU, rubber and paper. This method works by creating a metal block plate with your logo in reverse. The plate is then heated and pressed into the substrate leaving a finish which is not only highly attractive it will also have fantastic longevity for the life of the product. Recently colour foil debossing has become very popular and looks particularly impressive on notebooks, journals and business cards.