Organising a Corporate Golf Day - An Event Managers Guide
Organising a Corporate Golf Day - An Event Managers Guide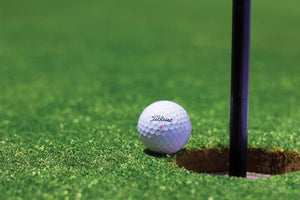 We bring you a comprehensive check list to help cover all areas of organising your next Corporate Golf Day
Organising a corporate golf day can be a daunting task even for the most astute Event Manager. Arranging a venue, working out the guestlist, signage, sponsorship, golf day prizes and player packs are a few considerations you need to make to ensure the day is successful.
Here is a comprehensive check list to help you organise each and every area to ensure the day is met with positive feedback from your clients, partners and or suppliers.
Event Details:
Event Date:
Location – Choose Golf Course and book for the required date.
Guestlist:
Number of players:
Your average size for an event is from between 60-100 players
Have you forecasted the required budget for the event? What is the budget for promotional merchandise & branding for the event (including signage)?
A good way to forecast is asking what will we spend on each participant
Demographics:
Your guestlists' demographics will help you make decisions on branded products such as welcome packs for the players and golf day prizes. Demographics can also help you make informed decisions about the quality of products you will purchase. Below are some examples:
Professional Golfers – Consider high quality equipment
Celebrities- Unique high end gifts
Younger audience - Fun and innovative merchandise 
Sponsorship:
A main consideration for your corporate golf day will be whether there are sponsors supporting the event. If there are, making mention to your sponsors in correspondence leading up to the event aswell as on the day is critical. Oncourse Signage aswell as cobranded merchandise can also help promote the sponsors support of the event and help them gain maximum exposure. Consider the below if sponsorship is part of your next Golf Day:
Will there be different tiers of sponsorship. Examples would be coffee and tea sponsor, Gold/Silver/Platinum sponsors.
A great sponsorship structure would be to have one or two Platinum sponsors and then have individual sponsors for each hole. We can then feature your customer branding on the pin flag. Visit our Golf section to find out more on the Golf Day Branding packages.
Develop a list for your Major Sponsors aswell as Hole Sponsors
Participation Gift & Welcome Packs:
One of your most critical considerations is will we give a welcome pack or gift to each participant. If your Golf Day goal is to either gain further brand exposure, thank your customers or simply activate the brand, then giving away branded golf items will be critical. After all free branded merchandise is the only form of advertising people love to receive. The recall rates on branded promotional items is huge, see our other articles about this.
The best way to ensure everyone has a great day is to give away useful items which will assist the players on the day. Below are some examples of our most highly regarded recommendations:
Golf Balls printed with your logo – available in a range of packaging, but usually in two or three ball tubes work best
Tees – Either giving each player a tee wallet or tin of tees with a printed logo on each or website
Apparel – Cobrand with a range of the coolest brands in Golf including Nike, Callaway and Titleist
Prizes:
No Golf day is complete without some form of Prize to stir up excitement. This is also a great time to allow another sponsorship opportunity and have the prize proudly brought to you by x company.
Below is a detailed list of some recommendations on prize format:
1st, 2nd and 3rd prizes
Last prize or also known as NAGA in the golfing world
Supplementary prizes include straightest drive and longest drive.
Signage:
Using signage will not only make your day more complete it can also serve as a reminder to each player of the sponsors and hosts that have organised the event. Signage considerations include the below list:
Branded Teardrop Flags
Tee markers
Pull up Banners
Pin Flags
Message Disc (sits in the hole around the flag pole)
If you require some of the guesswork taken out of your corporate golf day or want to amaze your clients and colleagues lets chat on 03 9937 2121.