Promotional Products For Kids
Promotional Products For Kids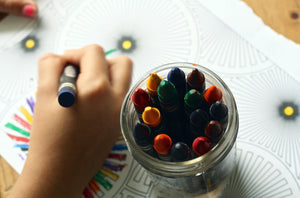 Branded Promotional Products are one of the most versatile form of advertising for businesses as they can be adaptable for any target market and audience. Children in particular love to receive promotional merchandise that is new, fun and interesting. You can utilise promotional merchandise to gain brand exposure or share your company's message in clever, creative and unique ways when children are your target audience.
Choosing products that can educate or assist in children's development will always be favourable with parents and more likely to be used daily, which will gain ongoing brand exposure from the continuous use of your merchandise in day to day activities. After all, that is the main aim when using promotional products as an integral part of your marketing strategy!
Our Top Picks For Children
The Rubik's Cube - Cognitive Development
Let's begin with one of our favourites, The Rubik's Cube, which is widely considered to be the world's best-selling toy (The Independent Newspaper). Traditionally these cubes have a colour on each side however you can fully customise the imagery on each side giving you 6 advertising platforms to get your message across. This is a super effective promotional product option for children as it encourages them to exercise their brains to problem solve and complete the puzzle, as well as giving them a sense of achievement once it's done.
 The Fling Thing – Gross Motor Development
The modern twist to the frisbee the Fling Thing comes with a small pouch and is foldable, making it a compact and easy to carry promotional item. With branding options on the pouch and Fling Thing your brand or message will be seen by everyone who is close by. Kids love promotional items that they can use and parents love merchandise that encourage their children away from the screen and up and moving. There is no better mood builder than exercising and getting Vitamin D and who doesn't want happy kiddies? Associate your brand with these good vibes with this perfectly suitable promotional product!
Cotton Colouring Drawstring Backpack – Social and Emotional Development
Bags are a must for any giveaway focussing on children. There is always something that they want to pack and take with them leaving their parents full of toys, drink bottles and cuddlies. A giveaway such as this Drawstring Backpack with the added feature of colouring pencils allows the child to decorate and customise their bag and begin to teach them the important life skill of responsibility and ownership. Branding options are available on both sides of this promotional product giving you double the opportunity to create brand awareness in the younger generation.
Plush Toys and Mascots - Language and Communication Development
A great way to gain brand exposure or get your message out there is with the use of a Plush Toy or a 'mascot' as we like to call them. These furry little friends have 14 different hoodie colours and can take your brand on the road to places you've never even dreamed of! This promotional product encourages children to play independently and together providing opportunities to share your message with others for example which may be about safety, kindness, or planning for their future.
Crazy Bouncing Putty – Fine Motor Development
Busy hands, busy minds! Bouncing Putty has a great branding area on the lid for your logo or campaign slogan. The putty can be moulded, stretched, snapped, made it into wild shapes, rolled into a ball and bounced! These actions are an integral part of hand and finger strength and development. Perfect for those crafty little hands, bouncing putty can keep children busy for hours and their parents could never thank you enough!
Thinking of a custom promotional product giveaway?
Let our team assist you with developing custom innovative ideas for your next marketing campaign, Contact Us now.