Promotional Merchandise – The sure-fire method to making it work for your business
Promotional Merchandise – The sure-fire method to making it work for your business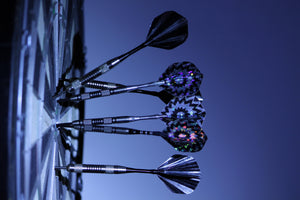 So your wondering what is promotional merchandise and how can I make it work for my business… Well it encompasses just about all promotional products and apparel which have been printed with a logo, company details and or a slogan with one goal in mind: To distribute and promote.
In the below article we detail the keys to a successful promotional merchandise campaign.
Who's Who
The key to finding good merchandise is about going back and understanding the roots. Who is your target audience and what appeals to this crowd? As marketers we are most probably very sure about who our ideal customers and prospects are. Finding something which will not only suit the demographics but will also prove useful in their everyday lives is a sure-fire way to ensure your next promotional campaign is a winner.
Selection
Many considerations are to be made in the selection process. The first thing we ask clients is what are they trying to achieve. Is it to enhance a new product launch, trade show, conference or adding new revenue streams for the business? This important information will forge the path to strategically picking items that fit with the end goal in mind. As an example, a lower cost promotional product is probably not going to be the right fit for thanking your most valued clients, however it could work as a tool to drawing more connections to a trade show stand.
Your next sure-fire way is to ensure the selection process is made with a valued adviser. With so many options, your promotional products partner should be able to make quality suggestions that fit with your companies marketing strategy.
Limited budget? Don't be disheartened – there are literally thousands of items at the lower cost spectrum which can marry up well with your campaign.
Results
Proof is in the Pudding… according to an industry study performed by PPAI, 88% of people remember the advertiser on a promotional product. 74% say promotional merchandise contributed to a campaign's success. It is also the only form of advertising people love to receive with 83% saying they like receiving them.
Below is a case study example of how promotional merchandise was used to further enhance brand awareness and spark calls to action.
CASE STUDY
Brief:
In a strategic move to stay atop of the promotional products industry New Age undertook a brand refresh in 2019 which was paired together with the launch of a new website. We looked for a promotional product to help with the launch that would suit our main client base, be useful to them, gain multiple impressions of the new branding and be fun.
Idea:
Searching through literally thousands of options, branded Webcam Covers was the winner. It ticked all the boxes in terms of our objectives and would prove to be a fun low-cost giveaway that we could extend out to the market.
Execution and Results:
​The Webcam covers were presented with a card insert detailing the item with a clever tagline "we've got you covered" making reference to the security that a webcam cover provides. Given away at trade events, direct mailers and face to face, we have received an overwhelming response with many of our clients requesting Webcam covers for their own marketing purposes.
Should you require help with developing a promotional merchandise piece for your next marketing campaign, don't delay, contact us or send an email.