Social Media vs Promotional Marketing - Where should I invest my marketing dollars
Social Media vs Promotional Marketing - Where should I invest my marketing dollars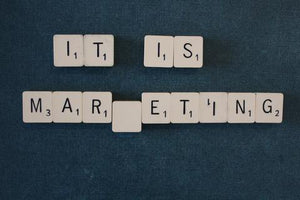 Where are your marketing dollars best spent? In the article below we compare Social Media Marketing vs Promotional Products Marketing.
Social Media Marketing
Undoubtedly powerful, social media has fast become one of the most effective ways to bring your brand to life with a Tweet or Instagram pic. By sharing content on the vast social media networks available, you can quickly and effectively reach literally thousands of people in your target market. achieve your marketing goals. Many marketers use social media to drive new leads on-line, build brand awareness, promote content to reach new customers and engage existing ones.
Promotional Product Marketing
On the other hand, it would be wise not to underestimate the power of the branded promotional product. Items such as the branded USB, pen or powerbank are a low-cost way to gain multiple impressions and build good will with the receivers. Marketers have used promotional merchandise to create lasting awareness, brand recognition, incentivise customers and build new prospective customers.
In fact, a Promotional Products Work study has shown 88% of promotional product recipients remember the name of the advertiser. This is a much better retention rate than other forms of advertising, making it one of the only forms of advertising that people actually love to receive. Let's face it we don't know anyone who doesn't want to receive a freebie!
Bringing Them Together
So how can you collaborate social media marketing and promotional product marketing on your next advertising campaign?
The 'selfie frame' banner is a great example of how social media and branded promotional products can work together as a powerful multi-angle advertising platform. Promotional products that use activation as part of their approach to engage attendees at events not only encourages them to have fun but associate positive experiences with your brand. As a secondary result, it also encourages them to interact with your social media hashtags making it an invaluable and measurable source of advertising.
In addition to this, posting photos of your company's branded merchandise is a great way to engage people and further promotes your brands identity. It can also serve as a means to engage your existing followers further. As an example you can run competition online where the prize is a branded merchandise piece.
Conclusion
The truth of the matter is both are more effective when executed in conjunction with one another. An integral part of every winning marketing campaign has multiple angles targeting the desired audience or consumer.